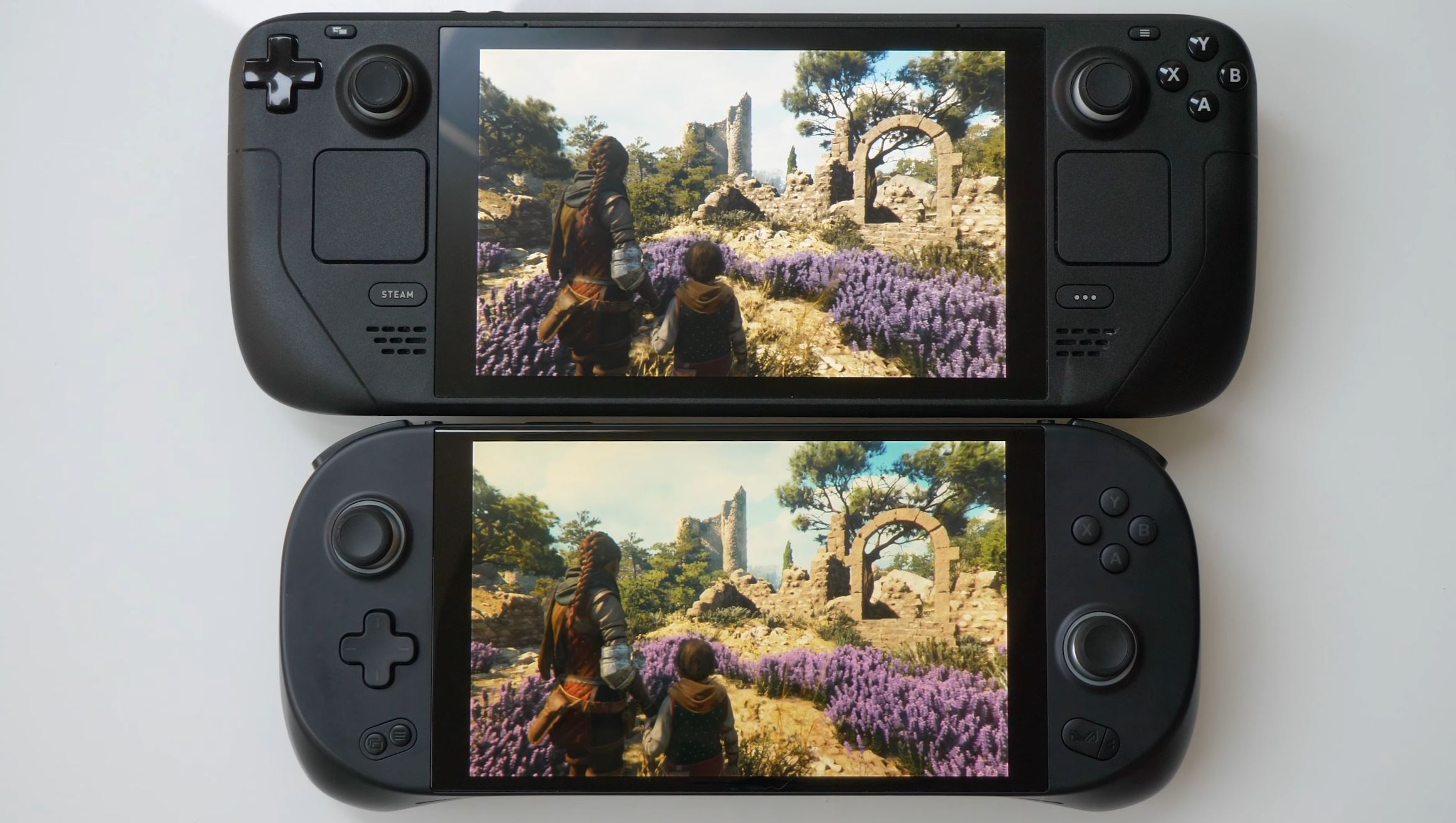 The new Ayaneo 2 handheld was tested by Digitalfoundry and is not only smaller than the Steam Deck, but also more powerful and with a better display. Of course, it is also more expensive (from 793 euros on indiegogo), but it's up to you how you balance it.
Ayaneo 2 and the similar Ayaneo Geek have in them Ryzen 7 6800U processor, which is octa-core with Zen 3 cores and has 12-core RDNA 3 graphics. Steam Deck has four Zen 2 cores and 8 core graphics. Of course, the Ayaneo 2 clocks are higher, as are the memory clocks.
At the same time, the Steam Deck has the highest consumption of 15W, and the Ayaneo 2 has the lowest, going up to 28W (you can eventually go to 11W, but you are already significantly slowing down the processor). Of course, the subsequent battery life depends on this. But already at 15W consumption, Ayaneo 2 will offer higher performance than Steam Deck, at least in most games.
While 15W will run around 30fps in games, 28W goes almost 60fps and that's almost twice as fast as on Steam Deck. Of course, it depends on the game, but here you can still choose whether to set 720p or 1080p resolution, since Ayaneo 2 has a 7-inch 1080p display and you can play in cleaner graphics than on Steam Deck. At the same time, since some games have FSR2, you can turn it on and play in upscaled 1080p.
Finally, the Ayaneo 2 is straight Windows, so you don't have to deal with compatibility. A native application has been added, with which you can set the performance of the device and other options.
Overall, according to Digitalfoundry, you will get a better gaming experience on the Ayaneo handheld, both for the display and the processor, on which games will not lag, and of course also a higher framerate. Of course, at higher voltage settings, this will have an impact on the battery.