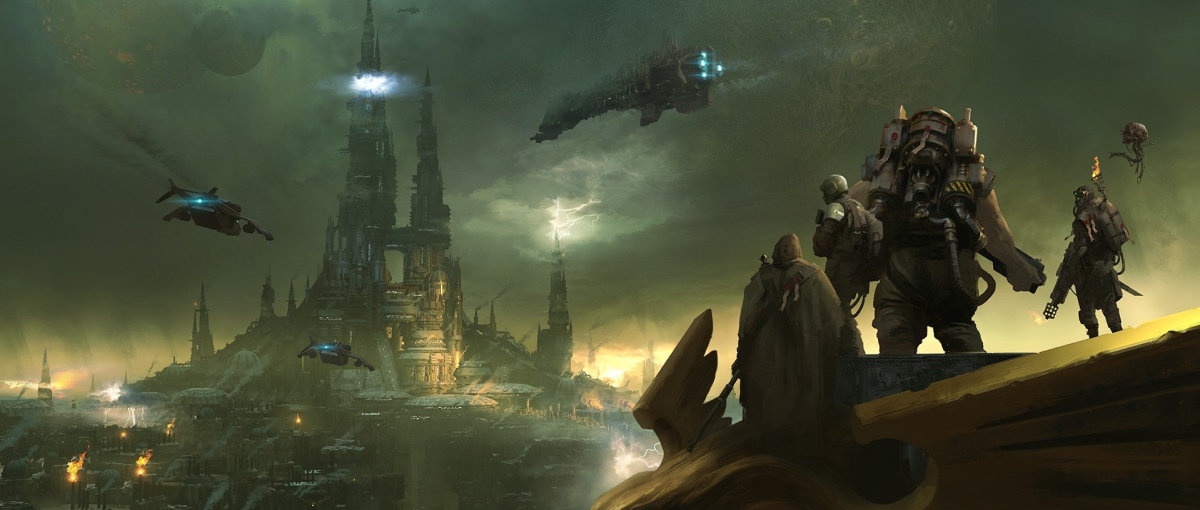 After Vermintide and Vermintide 2, the Swedish development team Fatshark is back with Warhammer 40,000: Darktide, which, as its launch trailer reminds us, is now available on PC via Steam. Xbox Series players will receive the title at a later date, at a date yet to be revealed. On both platforms the title is (on PC) or will be (on Xbox Series) part of the Game Pass catalog.
Warhammer 40,000: Darktid is a cooperative experience for up to four participants that invites players to reclaim the hive city of Tertium, a violent, dystopian and relentless setting where there are everything from industrial factories to rotting maintenance zones with water tanks affected by the constant acid rain. "Your role is to serve the fervent Inquisition by embarking on quests to exterminate the threats that lurk deep within the hive city, or die trying," says Fatshark. The enemy, of the city, the Inquisition and the players, is Chaos.
The combat system of Warhammer 40,000: Darktide is presented as an evolution of the one already seen in Vermintide, but with new features. In Vermintide, melee combat was the key and in Darktide it will continue to be so, but in this title you also have to master ranged combat and find a balance between the two to deal with all enemies with guarantees. The developer promises a combat system that can be easily learned, but with enough depth so that the most demanding players can get the most out of it as long as they have enough expertise.
Before taking action, players will need to create their own character, which they will customize with a physical appearance, voice, and origin. You also have to choose a class to determine which unique characteristics and abilities will be used in battle. There are four available. The Sharpshooters is a first-rate shooter with great playing power; the Psyker manipulates forces and is a specialist in area attacks; the Preacher is a master of melee combat that attacks at great speed; and finally we have the Skullbreaker, a character equipped with a shotgun that knows how to take blows.
Like the other games in the Tide series, Fatshark is expected to support Warhammer 40,000: Darktide over time.