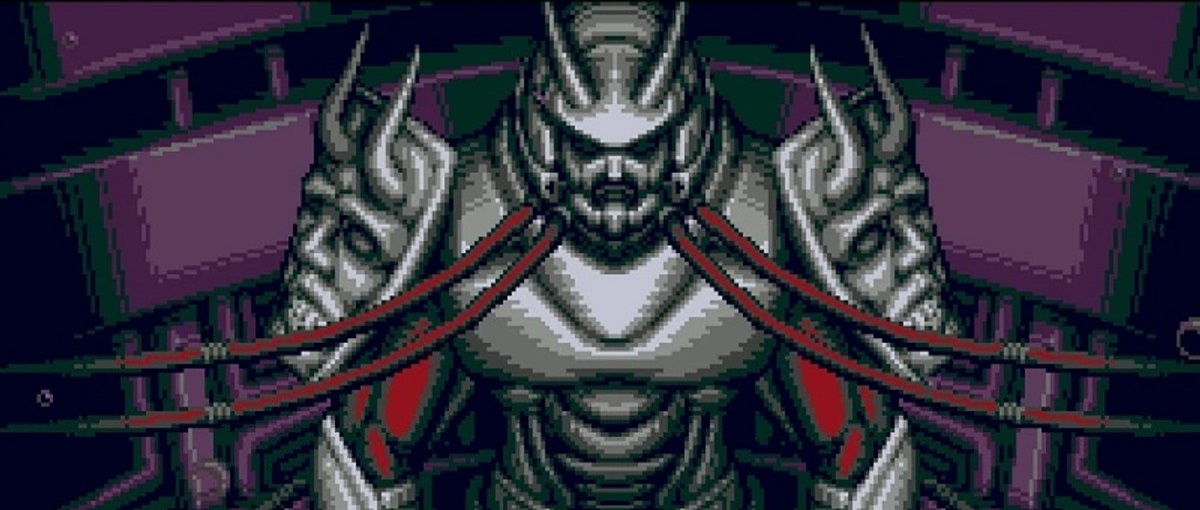 Those looking for an old-school action platformer can already take a look at the launch trailer for Vengeful Guardian: Moonrider, a title developed by Brazilian studio JoyMasher (Blazing Chrome) that is available today on PlayStation 4, PlayStation 5, Nintendo Switch and PC via Steam (where you will also find a demo) for 16.99 euros. Behind this title we have the publisher The Arcade Crew, the same as other retro games like Infernax and Young Souls.
"Vengeful Guardian: Moonrider is a side-scrolling action platformer that follows in the footsteps of the golden age of classic 16-bit action games," says JoyMasher. The title places its action in an oppressed world where authoritarians use an army of super soldiers as weapons of war. His latest creation is a ninja warrior known as the Moonrider, who has been envisioned as a tool to preserve the totalitarian state. However, Moonrider defects, rejects his original purpose and decides to protect the town by waging a battle to get revenge on his creators.
"We know there are a lot of indie action-adventure games out there, but we're trying really hard to create something special, something that replicates the feel of 90s action-adventure games with a new twist," says Danilo Dias, director of JoyMasher art. "Of course, the atmosphere is a great tool for that, but the gameplay is also essential." In addition to 16-bit classics, the inspiration for creating the game's universe has also come from other media, including anime and pulp novels, as well as the work of artists like Keita Amemiya (Zeiram, Garo) and HR Giger (Alien). .
Atmosphere is a great tool to differentiate yourself from other games indies similar, but "playability is also critical," says JoyMasher. Vengeful Guardian Moonrider is an old-school action platformer, which also features a dose of fast-paced arcade, item-collecting, and exploration with the Chip System. This system allows you to gain new powers and abilities during the game. For example, there are chips that double jump, others improve weapon performance, and the rest increase Moonrider's survivability. How to play will depend on each one.