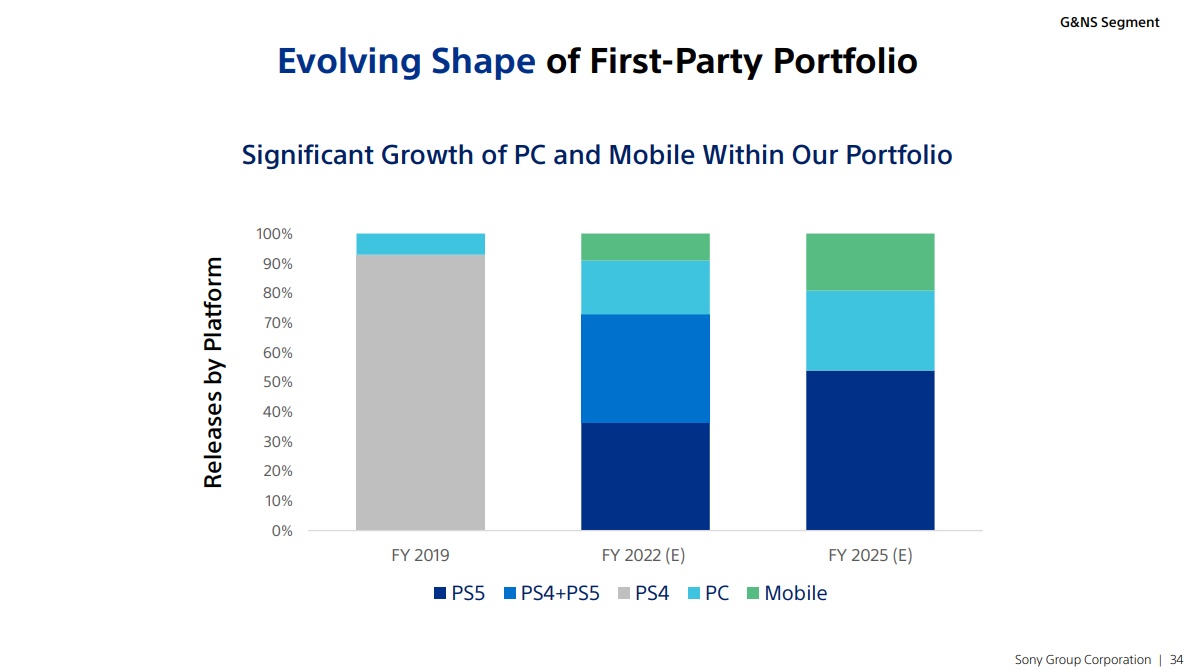 Sony wants to be more cross-platform and this means that by 2025 half of PlayStation Studios games will be available on PC and mobile devices. This has been revealed by the company during a
Informative session
the same in which it has announced the sales and income of its PC games that are already on the market and outlined its strategy in the mobile sector, which today (and at least publicly) is still in its early stages. stages.
Jim Ryan, Chairman and CEO of Sony Interactive Entertainment, has commented that the commitment to the PC, the mobile sector and games as a service will allow the company to cover more of the software market and "be present practically everywhere". Ryan claims that increasing PlayStation Studios' investment in PC and mobile titles will lead to "significant growth" in the number of people playing, enjoying and spending money on its games.
By 2025, 50% of games for PS5, 30% for PC and 20% for mobile.
Regarding the PC, Sony has detailed the income and units sold of the three games that PlayStation Studios has released on this platform today. Horizon Zero Dawn has shipped 2,398,000 units and generated $60 million; God of War adds 971,000 units and 26.2 million dollars; and Days Gone registers 852,000 units and 22.7 million dollars. During the fiscal year 2021 Sony entered 80 million dollars thanks to PC games and in 2022 it expects this business to reach 300 million dollars.
In the mobile sector, Sony's strategy is to partner with well-known developers to bring their main intellectual properties to this market and thus be able to extend their franchises to more players and regions. The company is also looking to establish a network of studios working in-house on mobile titles. In any case, Sony does not plan to license its games and get paid. The company will be involved in the entire process, as its goal is that mobile titles meet the values ​​of PlayStation Studios.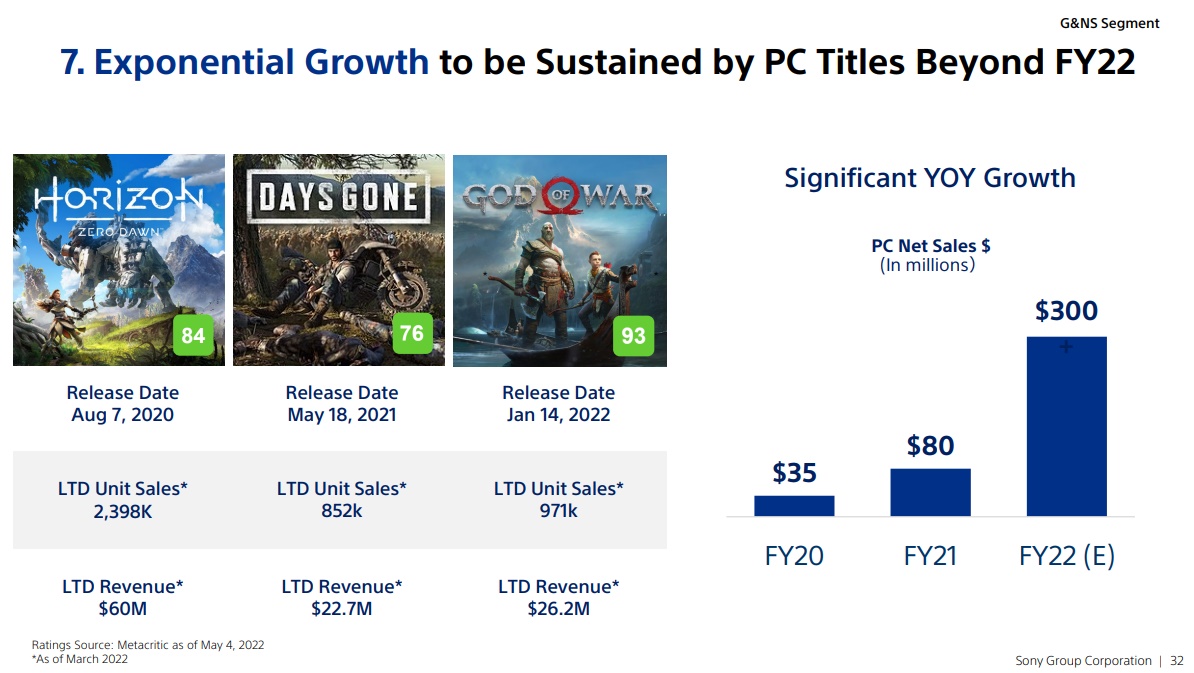 This strategy of diversification towards PC and mobile will result in half of Sony's games being present on these two platforms by 2025. Specifically, the company estimates that PlayStation Studios releases will be divided in this way: 50% on PlayStation 5, 30% on PC and 20% on mobile.