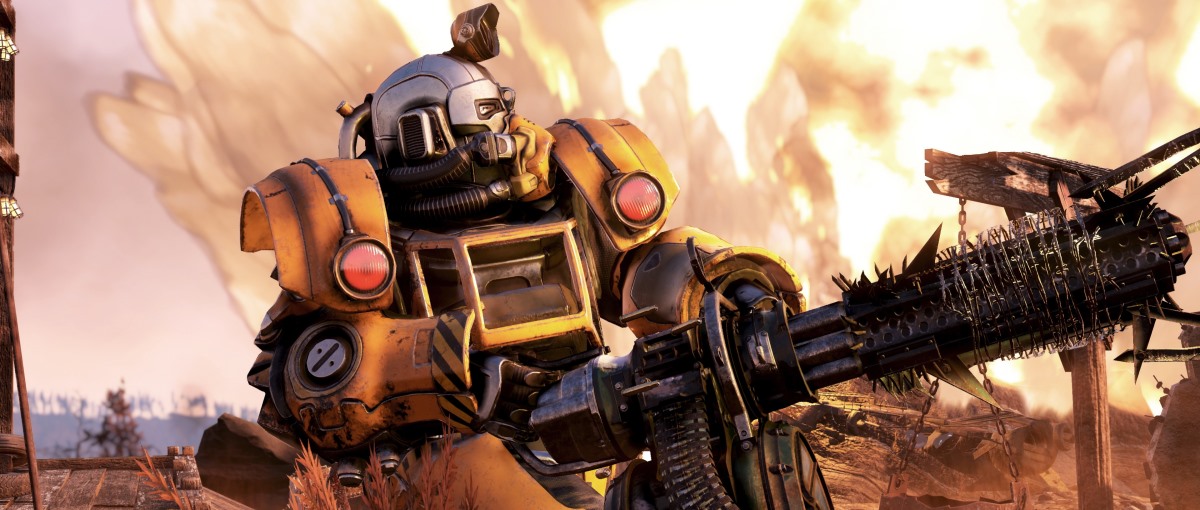 Despite all the problems it suffered during its launch and the skepticism with which players received it, Fallout 76 has managed to attract 13.5 million users since its debut in November 2018, Bethesda Softworks has announced. This figure has emerged as part of a retrospective where the company reviews 2022, a period during which the title has received several free updates. One of them, La Fosa, added expeditions, an adventure that allows you to go beyond Appalachia.
"Fallout 76 has grown remarkably in the last year; players have been able to enjoy all kinds of adventures throughout Appalachia, from traveling shows to alien invasions!" says Bethesda Softworks. The 13.5 million players that Fallout 76 has registered since its launch four years ago compares to 11 million in 2021. That is, in one year the game has gained 2.5 million patrons. In addition to these figures, the development team has shared the following 2022 statistics.
Expedition missions completed: 5,019,081
Completed daily operations: 9,417,424
SCORE obtained: 204.358.776.288
Scorched Beasts: 2,133,040
Troglodytes eliminated: 47,585,802
Player Shop Spent Caps: 48,260,495,834
Top three purchased items from player vending machines (except ammo): Mr. Fluffy's Token, Chunk of Steel, Chunk of Lead
Three more enemies/creatures removed:

feral ghoul
charred
super mutant

Three more prepared meals/drinks:

Boiled water
beef steak
mongrel chops

Nuka-Colas consumed: 127,062,214
Most popular gesture: Thumbs up
Blessings bestowed by the Mothman: 1,326,060
Nuclear bombs dropped: 2,983,827
Preferred region to establish the CAMP: The forest.
This year Fallout 76 has also celebrated the 25th anniversary of the franchise and one of the gifts was giving a copy of the game to Amazon Prime subscribers. "It's been an incredible twelve months for Fallout 76 and we can only thank you, the millions of players who have made the game their home throughout 2022," says Bethesda Softworks. It is unknown for now what news the development team has in store for 2023, but what seems clear is that in the end Fallout 76 has managed to stay in shape over time.
Among the plans for the future of Fallout we have the landing on Prime Video of a series that is in the hands of Jonathan Nolan and Lisa Joy, responsible for Westworld.